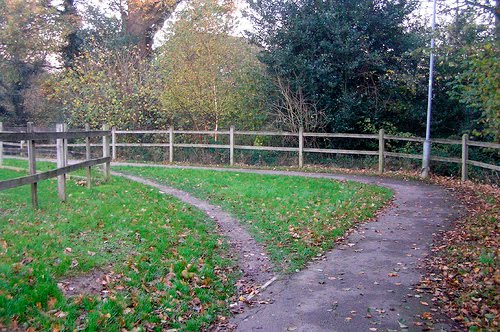 User Journey and Information Architecture
Desire Lines. Desire Lines are the paths that most people will take, often in preference to a proscribed route, Michigan State University didn't put any paths on their lawns. They waited until little footpaths, or 'desire lines', had been worn away by footfall, and paved those. With such user feedback, MSU gained at once both the most efficient paths and the greenest lawns.
There could be no clearer illustration of a true 'User Journey'.
'User Journey' (UJ) is a term often found in web and software design; it describes the step-by-step path that a user takes to their goal by the best and clearest possible route. Their journey will involve key decision points that take them from one step to another, and the UJ maps out paths that a typical user might take.
No two users are the same. These maps employ a high level of detail to describe exactly what steps different users take to complete a specific task within a system. The purpose of this mapping and research is to feedback to our development team so that they can then make adjustments. Our developers don't want anybody shouting at their laptop, so software is redesigned as many times as needed. The goal is smooth and efficient UJ, entirely free from frustration or the need to go the long way round.
A great User Journey can only be delivered if we truly understand the desired User Experience. Affnity does not under estimate the value its UX qualified staff bring to all the CMS projects we undertake.