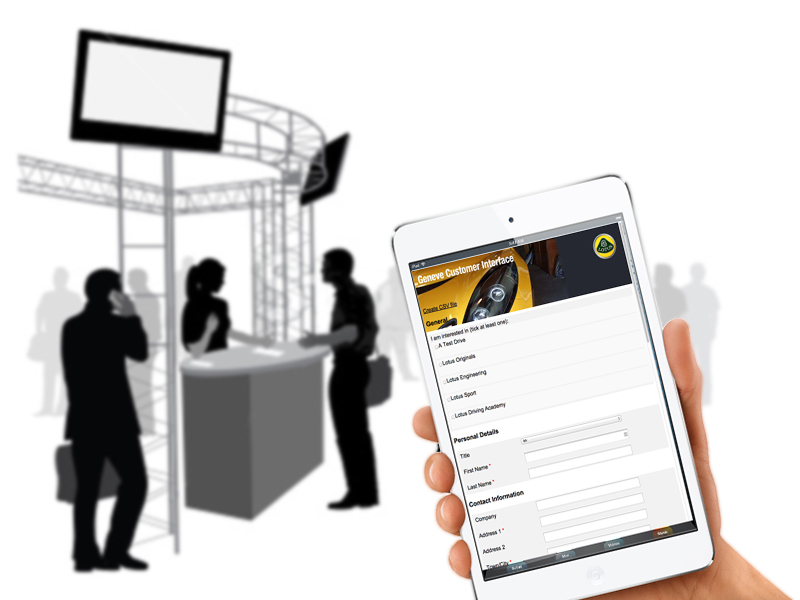 Geneva Motor Show App
Features:
Off-line data storage with automated uploads when internet is accessed
Real time data input and storage
Data sharing real time and archived
Apple and Android compatible
Admin interface CMS
Data integration with Sales Force
Affinity was tasked with building an app that could be used at Motor Shows and exhibitions all around the world.
The aim was to be able to collect data on potential customers in a simple and FAST manner. Clearly identifying what they wanted, where they were, and their likelihood of purchase.

The app also had to communicate to the sales person the latest offers and News Lotus Head office was releasing.
The app had to appeal to the customer and be 'on brand' as the forms where ideally to be filled in by the customer
Project Details
Client
Lotus Cars Plc
Profile
High Profile UK based Sports Car Manufacturer
Project
Cross platfrom App
Platform
iOS, Android
Sector
Automotive
Applications
Data gathering and sharing