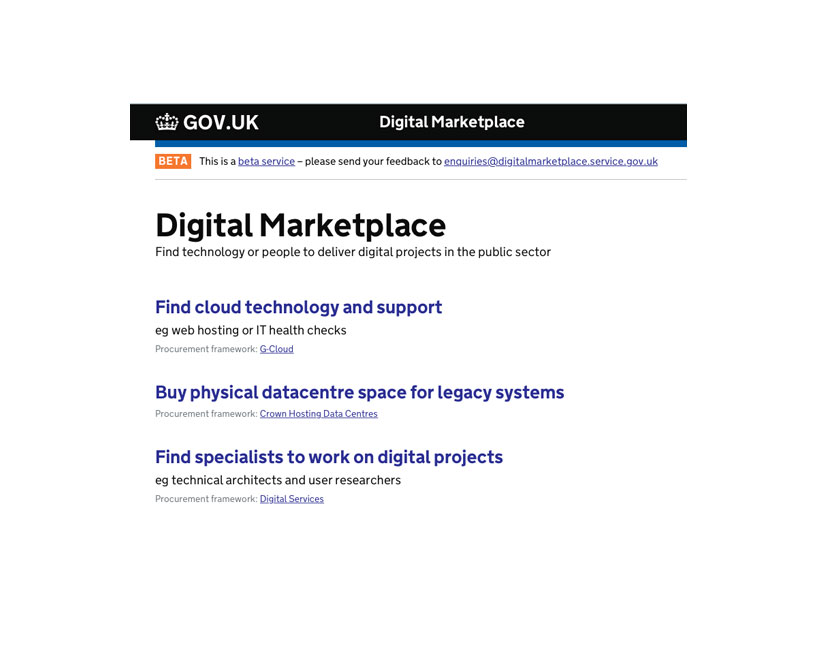 Affinity are proud to still be supporting GDS and in particular the Digital Services area with 3 years of continual supply.
Early this month Tony said:
"We've made some improvements to the Digital Services area on the Digital Marketplace:
Digital Services can be directly accessed from the Digital Marketplace homepage
the upgrade of the Digital Services Store to use GOV.UK styling provides buyers with a more consistent experience across the Digital Marketplace
clearer filters help buyers find relevant suppliers more easily
the layout of supplier information and pricing helps buyers with their evaluation and selection of prospective suppliers
streamlining the download of supplier contact details now makes it easier for buyers to begin their further competition procedure
Digital Services 2
We have further changes planned for when DS2 goes live:
additional roles and consolidated capabilities
new types of roles: junior, intermediate, senior levels plus a specialist category
potential for developers to work from remote locations, and advice on how best to put this into practice
warranties and acceptance criteria linked to the Digital by Default standard
a further competition procedure which allows for practical demonstrations in addition to written Request for Proposals (RFPs)
new keyword search functionality for technologies and capabilities
an enhanced supplier overview page
There were a large number of responses to the OJEU for Digital Services 2 (DS2). As a result, the evaluation of the bids has taken longer than we had anticipated. CCS hope to be able to make the contract award shortly and Digital Services 2 will be available on the Digital Marketplace soon after. We will update you on the DS2 dates in a separate post. Digital Services 1 will remain in the Digital Marketplace until it is replaced by DS2. Please note that buyers will be able to complete any commissioning already underway. I can confirm that the reverse auction will no longer be part of the process."