Much the simplest form of virtual reality is a 3D image that can be explored interactively on screen, usually by using keys, mouse or touch-pen so that the image (or selected parts of it) moves in a different direction or zooms in or out. There are more sophisticated solutions that can involve wrap-around displays, actual rooms or other spaces augmented with wearable computers and haptics (touch sensitive) devices that allow you to 'feel' the displayed images.
Virtual reality is an artificial environment that is created with complex software and delivered to the user in such a way that there is a suspension of disbelief and the elements shown are treated as a real environment. Of course in a computer environment, virtual reality is primarily experienced through sight and hearing although touch is involved as well but to a lesser extent.
Affinity has developed virtual reality solutions for:
The simulation of a real environment for training and education.
The development of an imagined environment for interactive stories and journeys.

Augmented Reality (AR) combines 3D virtual objects integrated into 3D environment in real time. As the name suggests, it goes some way beyond Virtual Reality - exploring a virtual world of 3D graphics and using them to augment a view of the real world. AR combines real and virtual, interactive in real time and shown in 3D. It brings to mind head-mounted displays and 3D goggles, it also includes simpler 2D graphics like the shots shown graphically that a batsman has made during the course of an innings in a cricket match. AR is manifested more and more often on mobile devices with smartphone apps that dynamically overlay information on a live display from the device's camera.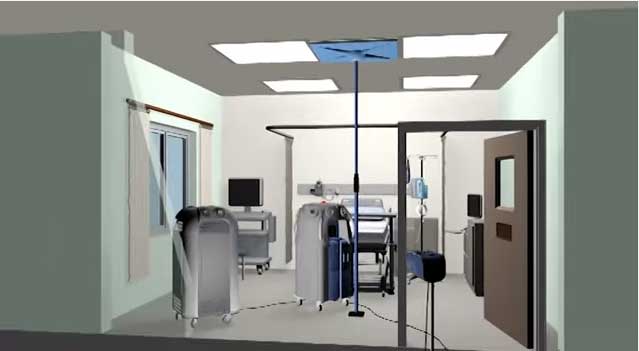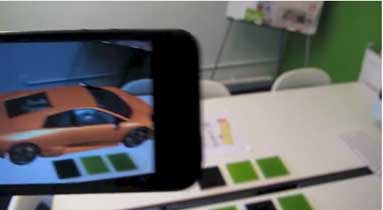 Some of the tools our graphic artists use include Bryce, Extreme 3D, Ray Dream Studio, trueSpace, 3D Studio MAX and Visual Reality. The Virtual Reality Modelling Language (VRML) allows the creator to specify images and the rules for their display and interaction using specific textual languages.

Through AR, it is possible to digitally enrich images, objects or even geographic locations in the observed world with digital content from your mobile device. At Affinity, we can build AR experiences with 3D models, video, web links, sounds and just about any other digital media available to modern computers and smart devices. AR allows our clients to turn static paper or screen-based images into an interactive tapestry, for example permitting engineers to connect offline assets to online systems, advertisers to create new campaigns that both educate and inform and designers to visualise virtual designs in the context of the real world. Thanks to the power of modern smartphones, tablets and smart glasses, AR is a technology that is increasingly finding its way into every facet of daily life. Part of its appeal is that something that not long ago was the preserve only of major film studios, is becoming so normal and acceptable on our clients' websites.

AR is an emerging technology and is developing its own terminology. This AR glossary should help to answer the question "What is Augmented Reality?" and will shed insight on many of the basic details associated with AR app development. If you're looking for an Augmented Reality partner, contact us now on 01872 321177 and ask for Jonathan Duval.

AR Overlay - An image or graphic superimposed on an Image Target (see "Image Target").

AR Video Playback - A video anchored in 3D space (typically superimposed on an Image Target) while maintaining the view of the physical environment as opposed to full screen playback.

Chroma Key Video - This allows for the projection of video content into live environments. It is defined as video shot on a unique, brightly colored background (often called a "green screen"). Video production engineers recommend using green or blue backgrounds for optimum results. This technique allows the video editor to remove these areas in the footage and replace them with transparent pixels. This technique is often used in weather and news broadcasts.

Extended Tracking - Allows you to launch the AR experience with an Image Target in the camera's view retaining the experience even when you're not tracking the image. This is particularly useful for visualising large or complex objects that may be bigger than the Image Target.

Hotspots - Touchable spots within the AR experience that reveal more content or options. Hotspots can be animated and are often shown as a light spot or glowing orb.

Image Target (also known as trackable, trigger, marker, AR target) - The image recognised by the App which launches the AR experience. Images with high contrast and unique features with sharp edges are key elements in supporting image recognition.

Interactive Video - A video with features, such as the hotspots mentioned above, that allow the user to interact with the video.

Markerless AR - (also known as dead reckoning) - AR that maps the physical environment in real-time; it often uses a smartphone camera and sensors to position a virtual object in a room without the need for Image Targets.

Virtual Reality - The computer-generated simulation of a three-dimensional image or environment that can be interacted with in a apparenly real or physical way by a person using special electronic equipment, such as the Oculus Rift.

Types of AR apps - AR viewer app. An AR app such as Layar or Aurasma that is designed to provide AR viewing experiences across multiple brands and content types.

Custom Campaign App - An AR App with 1 to 5 experiences that is published and available through the Apple App Store and/or Google Play.

Custom Event App - An AR App with 1 to 5 experiences, used for a tradeshow or live event that is distributed to dedicated event iPads. Event apps are not available on the Apple App Store or Google Play. Event Apps typically have a life span of 3 to 6 months.

Custom App vs. Universal App - A custom app is client branded and developed and licensed for use by one client. A universal app is a vendor branded app (i.e. Aurasma or Layar) that uses a single, universal App to view all clients' AR experiences. Marxent is a custom app Augmented Reality vendor.

Unity 3D - Unity 3D is a cross platform game engine developed by Unity Technologies. It is used to develop video games for web plugins, desktop platforms, consoles and mobile devices. Marxent uses Unity 3D to implement 3D models within AR apps.

VisualCommerce® (V-Commerce) - The 'unlimited AR' platform for hosted, downloadable content. Visual Commerce apps are typically developed as a sales support tool, virtual product trial, with the option to purchase. The V-Commerce™ platform is intended for AR apps that will be expanded on over time, adding new content or experiences.

AR app development & publishing Android - An open-source operating system for mobile devices created by Google.

App Publishing - Publishing an app allows users to download the app via the Apple App Store and/or Google Play.

Apple App Store - Apple's App market for purchasing and downloading apps for use on Apple devices such as the iPhone and iPad.

Google Play - Google's online store for purchasing and downloading apps for use on Android-powered smartphones, tablets, Google TV and other similar devices.
iOS - An operating system used for mobile devices created by Apple.